About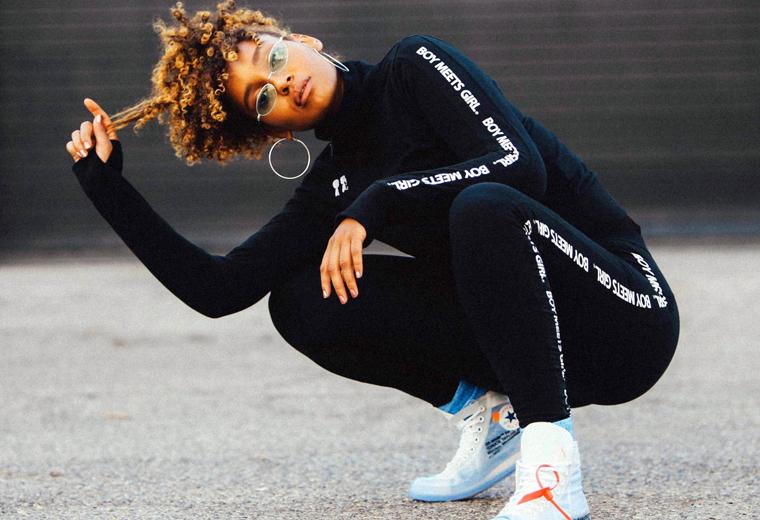 We Are
We are about...connections, collaborations, and our stories. We might rub shoulders with you on the subway or at a summer concert. We might dance with you in the rain. We might ask you for directions navigating our way through New York City and scribble your answers on a napkin. We might all have the same coffee place where the man at the counter knows the order without even uttering a word - you've been coming to this coffee shop every morning for 2 years.
BOY MEETS GIRL®...what a limitless story that beginning can create. Maybe romance, a new friend, and more often than not, a small moment shared that only lasts a few seconds, maybe minutes, but inspires so many more. We create fashion rooted from these connections. Fashion and collaborations that stem from the interesting people we meet, the experiences we share, and the aspirations we strive for.
A young contemporary athleisure brand for our girl or boy… their fun and fearless, wild yet modest, strong but soft. They love with their entire soul, and lives life with wonder, courage, and enthusiasm. Always on the go, their style must be easy and effortless, functional and stunning. They might not have time for a morning bedroom fashion show, but they always have time for style - enters...BOY MEETS GIRL®, GIRL MEETS BOY®, BOY MEETS BOY®, GIRL MEETS GIRL®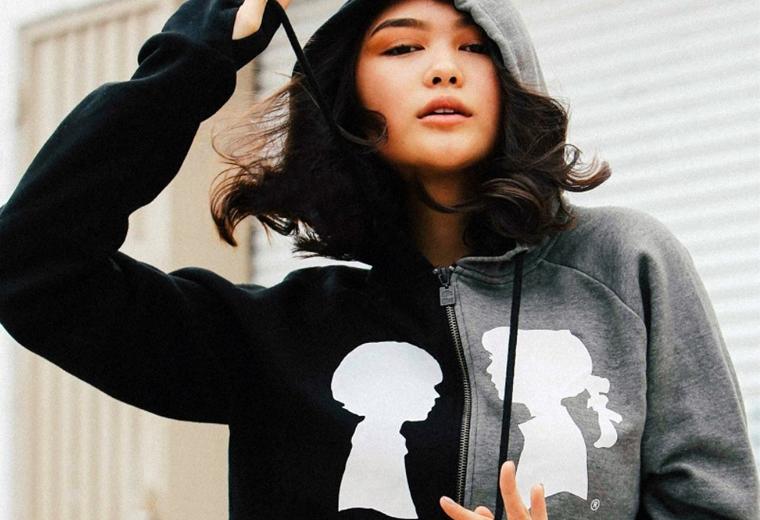 Boy Meets Girl®
BOY MEETS GIRL® (BMG) is a purposeful, edgy, and young contemporary athleisure brand worn by celebrities such as Rosario Dawson, Mindy Kaling, Nina Dobrev, and Kendall Jenner. Created in 2001 by Fashion Designer and Creative Director, Stacy Igel's love of music and the NYC art scene, the BOY MEETS GIRL® brand's iconic boy and girl silhouette logo has been featured in publications including InStyle, Teen Vogue, Allure, Seventeen, Women's Wear Daily, BOF and The New York Times, among others.
BOY MEETS GIRL® continuously connects music and art to fashion, with fashion show performances from artists such as Justine Skye, Wyclef Jean, Natasha Bedingfield, and more. The brand has been giving back since inception after 9/11, with continuous limited edition collections that give back to organizations such as the Young Survival Coalition, BullyBust, Planned Parenthood, Human Rights Watch, and more. BOY MEETS GIRL® seeks to further the message that confidence and courage are trends that never go out of style.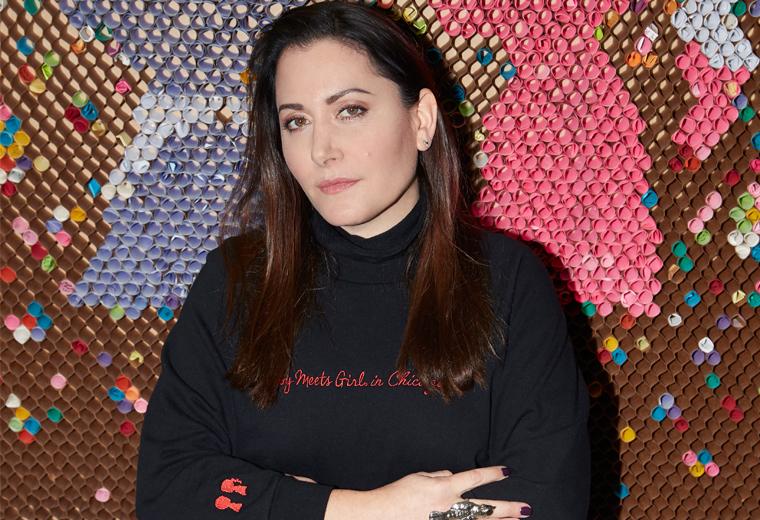 Stacy Igel
Stacy Igel is Founder & Creative Director of BOY MEETS GIRL®, a young contemporary athleisure brand. Igel's a proud mom of son @dylanreidigel, industry leader & writes a lifestyle blog, Behind the Seams™ with Stacy Igel. She is also is the co-creator and co-host of the podcast #MOMSGOTTHIS for mompreneurs. As part of her entrepreneurial endeavors, charity is a large focus. She has been a chair several years for the YSCs ILP Gala & is a brand ambassador for the NSCC's BullyBust campaign. Igel's received several design awards & honors. She is a lecturer & panelist on subjects such as social media, philanthropy, branding & entrepreneurship.